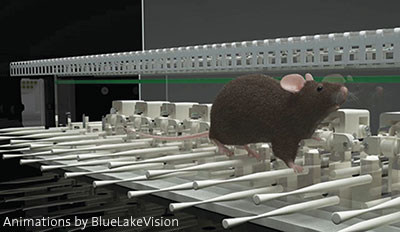 Most of us are familiar with the typical behavioral characteristics associated with autism: social behavior deficits and repetitive behaviors. However, motor abnormalities are also a part of the autism behavioral spectrum. These have generally been linked to malfunction of the cerebral cortex, but recent studies have also implicated the cerebellum.
Autistic phenotype in mice
Shank2 is a gene that encodes a postsynaptic protein and has been linked to autism spectrum disorders (ASD). In short, inactivation of this gene in mice creates "autistic mice" (Won et al. Nature 2012).