Free case study on consumer behavior research
By reading this case study, you will learn how to measure children's food preference. Do they really like this new drink or is it not to their taste?
Facial expression analysis
Observe facial expressions to get the insights you need! You can automate these measurements with FaceReader software, or code Action Units in great detail in The Observer XT software.
Emotions
Studying Action Units, a contraction or relaxation of one or more muscles, provides you with the detailed information you need to be able to assess emotions.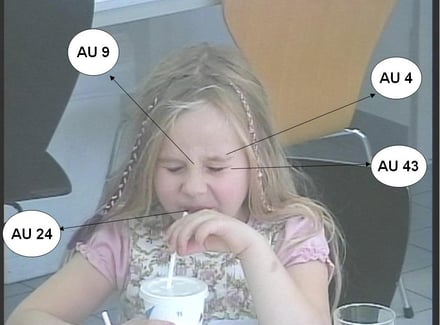 This study was performed in a living lab, called the Restaurant of the Future. It's a great place to test new products in a restaurant environment.